Onion Gravy Recipe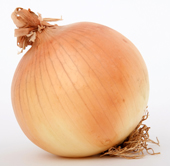 The best onion gravy ever!
This is especially good with bangers and mash, but can be used with anything that you enjoy a good onion gravy with.
Ingredients
1 or 2 onions (depending on size)
2 cups stock
1 tbsp soy sauce
1 tbsp coarse-grain mustard
2 tbsp flour or cornflour
2 tbsp water
Method
Heat some oil in a pan and cook the onions on a low heat for about 15 minutes. Add the stock, soy sauce and mustard, and bring to the boil. Mix the cornflour and water in a cup and pour into the gravy. Bring to the boil, stirring, then leave to simmer for a few minutes.
As easy as that!







Click to download the printable version of this recipe
To the Top of Onion Gravy Recipe
Comments or Questions?